Transpooler School Bus APP, all what your #school needs to insure safe and superior school bus service.
Live monitoring for the ongoing trips
Immediate Speeding Alerts
Immediate Off-Route Alerts
In-bus Students Attendance
Route planning and automatic route optimization
Audit arrival and departure times
Hassle-free replacement of the bus matrons
Optional Parents APPs
And much more ..
👍 The world's latest innovation in school bus operation is now available at your finger tip.
© Transpooler is now available for all schools & nurseries in the MENA region, with Arabic & English languages support.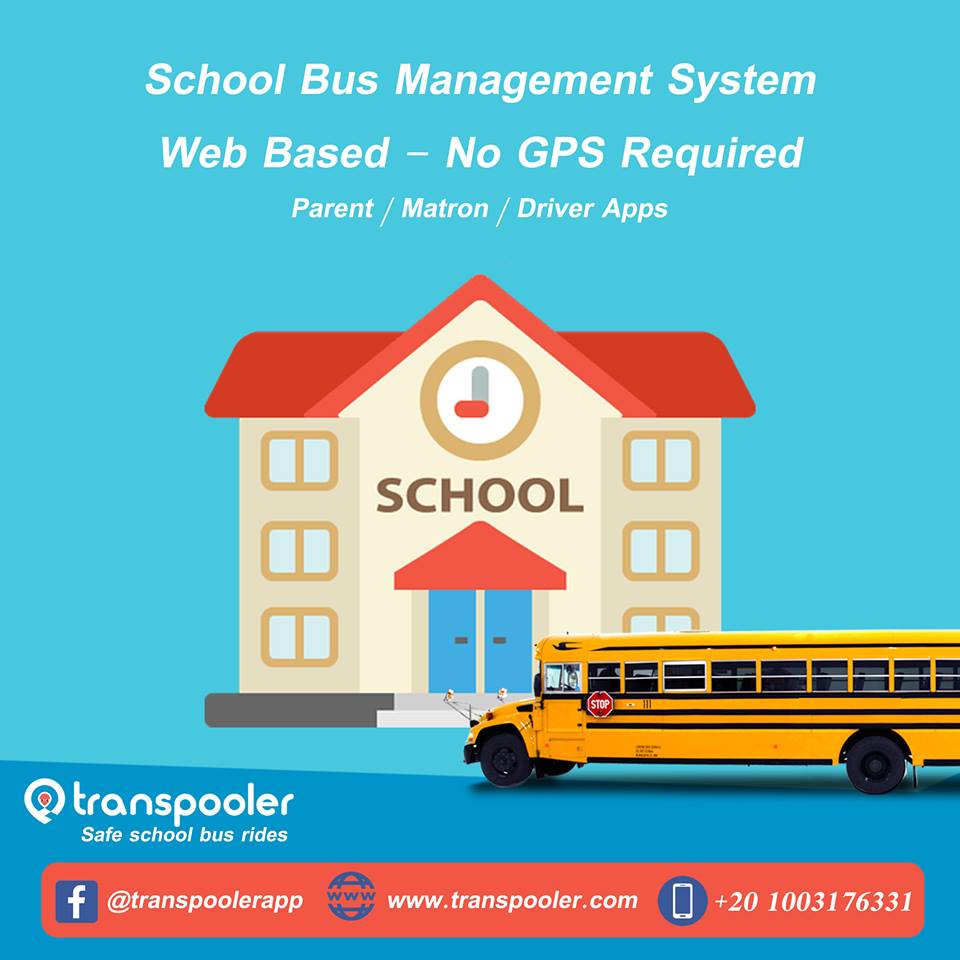 For more information: Click here
Or call: +201003176331